The U.S. presidency is the most powerful office in the world, but it is set up to fail. And the power is the problem. Beginning as a small and uncertain position within a large and sprawling democracy, the presidency has grown over two centuries into a towering central command for global decisions about war, economy, and justice. The president can bomb more places, spend more money, and influence more people than any other figure in history. His reach is almost boundless.
Reach does not promote desired results. Each major president has changed the world, but none has changed it as he liked. Often just the opposite. Rising power elicits demands on that power, at home and abroad, that exceed the capabilities of leaders. Rising power also inspires resistance, from jealous friends as much as determined adversaries. Dominance motivates mounting commitments, exaggerated promises, and widening distractions – "mission creep," in its many infectious forms.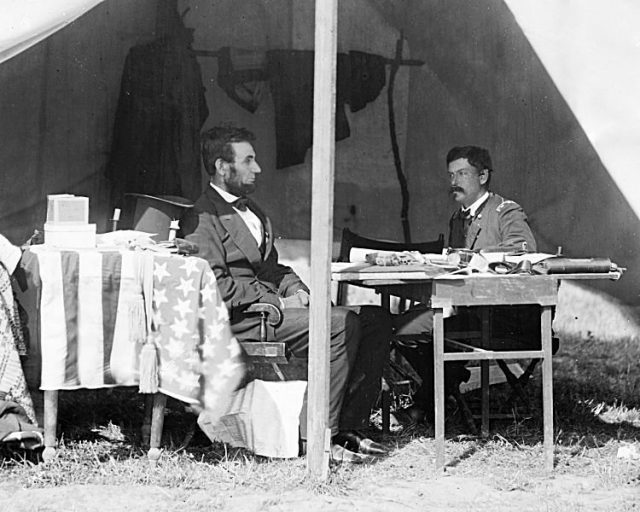 Despite their dominance, modern presidents have rarely achieved what they wanted because they have consistently overcommitted, over-promised, and overreached. They have run in too many directions at once. They have tried to achieve success too fast. They have departed from their priorities. And they have become too preoccupied with managing crises, rather than leading the country in desired directions. This was the case for presidents as diverse as Lyndon Johnson, burdened by a war in Vietnam he did not want to fight, and Ronald Reagan, distracted during his second term by the Iran-Contra Scandal.
Extraordinary power has pushed even the most ambitious presidents to become largely reactive – racing to put out the latest fire, rather than focusing on the most important goals. The crises caused by small and distant actors have frequently defined the presidents. The time and resources spent on crises have diminished the attention to matters with much greater significance for the nation as a whole. Presidents frequently lose control of their agendas because they are too busy deploying their power flagrantly, rather than targeting it selectively. This happened with Presidents George W. Bush and Barack Obama, both of whom spent much of their presidencies fighting wars abroad that did not make the country safer.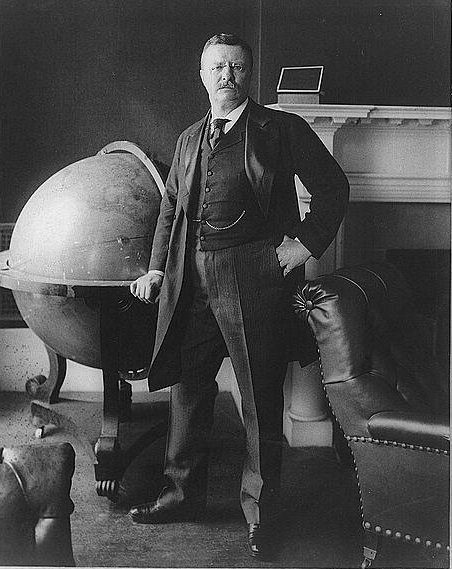 Unmatched capabilities and ambitions encourage undisciplined decision-making, followed by stubborn efforts to make good on poor choices. These are the "sunk costs" that hang over the heads of powerful leaders determined to make sure nothing sinks, except their own presidencies. As much as they try, presidents cannot redeem the past nor control the present. Their most effective use of power is investing in future changes defined around a limited set of national economic, social, and military priorities. Priorities matter most for successful leaders, but presidents forget them in the ever-denser fog of White House decision-making.
Thomas Jefferson anticipated these circumstances two centuries ago. Although he valued virtue and strength in leaders, Jefferson recognized that these qualities were potential sources of despotism as much as democracy. The virtuous and the strong often try to do too much and they adopt tyrannical practices in pursuit of worthy, now corrupted, purposes. Machiavelli's prince, who promotes the public good through ruthless policies, was a warning for eighteenth century American readers against centralized power run amok.
Like other founders steeped in the history of empires, Jefferson wanted to insure that the United States remained a republic with restrained, modest, and cautious leaders. He envisioned a president who embodied wisdom above all – a philosopher president more than a warrior president or a businessman president. For Jefferson, the essential qualities of leadership came from the intellect of the man who occupied the office.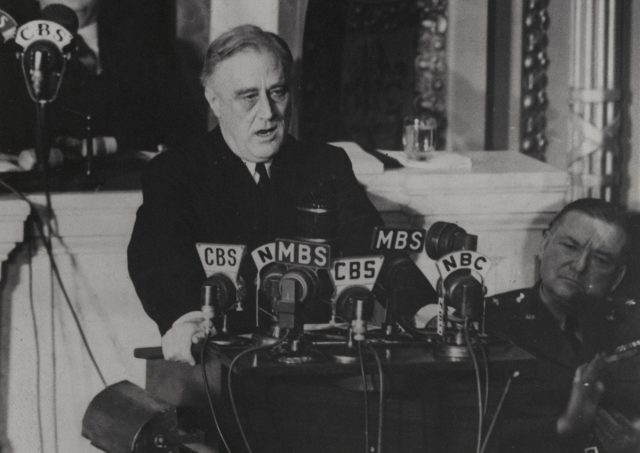 The checks and balances in the U.S. Constitution divided power to prevent presidential tyranny, but they did not guarantee the election of presidents with intellect, prudence, or personal restraint. Fragmented authority could be just as flagrant and misguided as centralized authority and it could franchise its despotism in multiplying offices and agencies with similar effects to the dictatorial prince. According to Jefferson, powerful democracy ultimately required wisdom and self-denial in its leaders, more than constitutional barriers. Democratic leaders had to remain introspective and ascetic as their country grew more dynamic and prosperous.
Writing on the eve of the country's first burst of expansion, Jefferson warned that the nation's leaders may one day "shake a rod over the heads of all, which may make the stoutest of them tremble." Restrained use of power and disciplined focus on the national interest were the only antidotes to excess, despotism, and decline. "I hope our wisdom will grow with our power," Jefferson wrote, "and teach us that the less we use our power the greater it will be."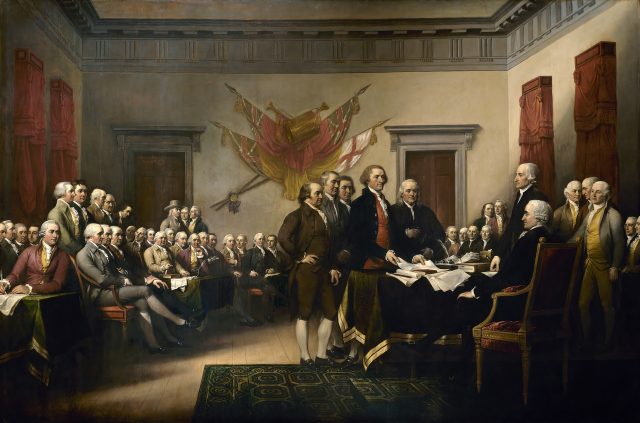 Jefferson's heirs did not heed his words. By the mid-twentieth century the rapid growth of American power made frequent misuse unavoidable and effective leadership nearly unattainable. The United States strayed from its democratic values more than any elected president could correct, despite repeated public hopes for a savior. Leaders pursued goals – for wealth, influence, and security – that undermined the democracy they aimed to preserve. Too often they sacrificed democratic procedures – supporting dictators abroad and increasing secrecy at home – for these other goals.
The widening gap between power and values produced President Donald Trump, elected to promote raw power above all. He is the final fall of the founders' presidency – the absolute antithesis of what they expected for the office. President Trump was not inevitable, but the rise and fall of America's highest office had a historical logic that explains the current moment, and how we might move forward.
This post originally appeared on: http://notevenpast.org.
Please purchase a copy of The Impossible Presidency: The Rise and Fall of America's Highest Office.
Fifteen years ago, American self-confidence shattered amid the death and debris of the World Trade Center, the Pentagon, a field in Pennsylvania and four hijacked aircraft.
The ripple effect has been felt ever since.
Before these terrible terrorist attacks, we believed history was on our side. Perhaps rightly so — the forces of democracy and capitalism had torn down the walls of communist tyranny, and the world was poised for an era of "perpetual peace" enforced by unchallenged U.S. power. In fact, foreign policy was barely discussed during the 2000 presidential election. The world was going our way.
Then Sept.11, 2001, happened. It was a shock because it was not supposed to happen.
Nineteen young men from the Middle East, carrying only box cutters, killed almost 3,000 people by flying airplanes into the World Trade Center, the Pentagon, and the field in Pennsylvania, injuring more than 6,000 others. They caused more than $3 trillion in damage, shutting down the financial and political capitals of the United States. The mightiest and wealthiest nation was exposed as a vulnerable collection of soft targets. Overnight, the symbols of American freedom and prosperity — office buildings, tourist destinations, airports, parks and even sports arenas — became sites of potential danger.
We have lived in fear ever since that terrible day. The irony is that the fear, much more than the terrorists, has done enormous damage to our country.
Our efforts to protect ourselves have increased our suffering and left us less safe. Our policies designed to boost our economy have increased inequality and diminished investments in critical public needs. Most ironic, our fight against hateful terrorists has made us a more hate-filled society.
We see evidence of it today. Donald Trump's rhetoric against Muslims, Mexicans, immigrants and women is an extension of similar words and attitudes expressed with ever more frequency since the United States began its "War on Terror." In the years that followed 9/11, President George W. Bush spoke of a "crusade." Sarah Palin and other tea party activists encouraged Americans to arm themselves and stand their ground against suspected intruders in their communities, most of whom had darker skin. Some followers of this rhetoric still believe that the first African-American president is really a secret Muslim, which is their way of saying he is not a true American. Trump has only added more gasoline to this brewing hatred.
Making the hate deeper and more difficult to control are our military failures in the Middle East. Since March 2003, we have spent more than $2 trillion in Iraq on war and reconstruction. More than 4,000 Americans have died in that country, and at least 150,000 Iraqi civilians have lost their lives. Yet, more than a decade later, the situation in Iraq and the wider region is worse and more threatening. The Islamic State group, which emerged as a reaction to the war and American occupation, now controls large parts of Iraq and Syria. It uses this territory to plan attacks on American and European targets with greater zeal and effectiveness than ever exhibited by the regime the U.S. overthrew in Iraq.
Out of fear, we fought a long and costly war in Iraq that has made us less safe, less influential and less wealthy. Many Americans are angry about this, and for good reason, but they are directing much of their anger at Muslims rather than trying to bring positive change.
A similar story applies to the management of our economy. Fearing a loss in consumer confidence after the Sept. 11 attacks, President Bush famously told Americans to "go shopping." In a matter of months, an inherited budget surplus turned into a deficit, with much of the money going to warfare, homeland security projects, tax cuts and other efforts to stimulate the economy. This was followed by reductions in government regulations on lending and business practices, many justified by the fear that restrictive laws would limit the country's ability to respond to new threats and competition. The 2008 recession triggered yet another set of larger spending projects to bail out bankers and businessmen who were allegedly "too big to fail."
Fearful spending always makes for bad investment choices. Look at what the record budget deficits after Sept. 11, 2001, bought us: rising inequality, stagnant wages and crumbling public institutions. New spending went to consumers and investors, not the builders of schools, bridges, parks or even sidewalks. Only a few decades ago, American infrastructure was the envy of the world. Now our telecommunications, electric grid and public transportation are just above Third World standards.
Where did all the money go? It followed the fear, not the country's needs. Spending on prisons, police and surveillance increased rapidly, just as budgets for education and infrastructure have fallen. Both Republicans and Democrats support transfer payments that protect these things, but neither has taken a strong stand to protect investments in our future crop of talented citizens — many of whom are, incidentally, dark-skinned and female.
The generation of Americans who lived through the Great Depression and the Second World War followed Franklin Roosevelt's prescient warning that "we have nothing to fear but fear itself." They built a society of hope and opportunity that we still benefit from today.
But since Sept. 11, 2001, our society has gone in the opposite direction. We have allowed fear to dominate our policymaking, our public rhetoric and even our local behavior. In this sense, the terrorists have won. The reactions of American leaders have done more to harm our society and diminish our future prospects than the crimes conducted abroad. Our wounds are almost entirely self-inflicted.
But here is the good news: We still have time to reverse course. The history of the past 15 years can awaken us to the perils of politics based on fear and hate. What we need is more of a willingness to see beyond immediate and exaggerated threats, with a renewed focus on hopes and possibilities. In the aftermath of a flawed, yet successful Summer Olympics, our leaders have a chance to re-introduce our country to the world and articulate a vision for increased cooperation so we can better manage climate change, nuclear proliferation and international trade. We also need a national economic policy that promises more opportunities for disadvantaged citizens through targeted investments, regulations and assistance.
Our leaders must talk more ambitiously about what we are for and less about what we are against. And most important, we must, as Americans, work toward rebuilding a civic culture that values conversation and compromise, discouraging hate, fear and violence. That is where the real courage resides – in the willingness to dream again, despite the scary shadows on the wall.
This article originally appeared in the Dallas Morning News on 7 September 2016.